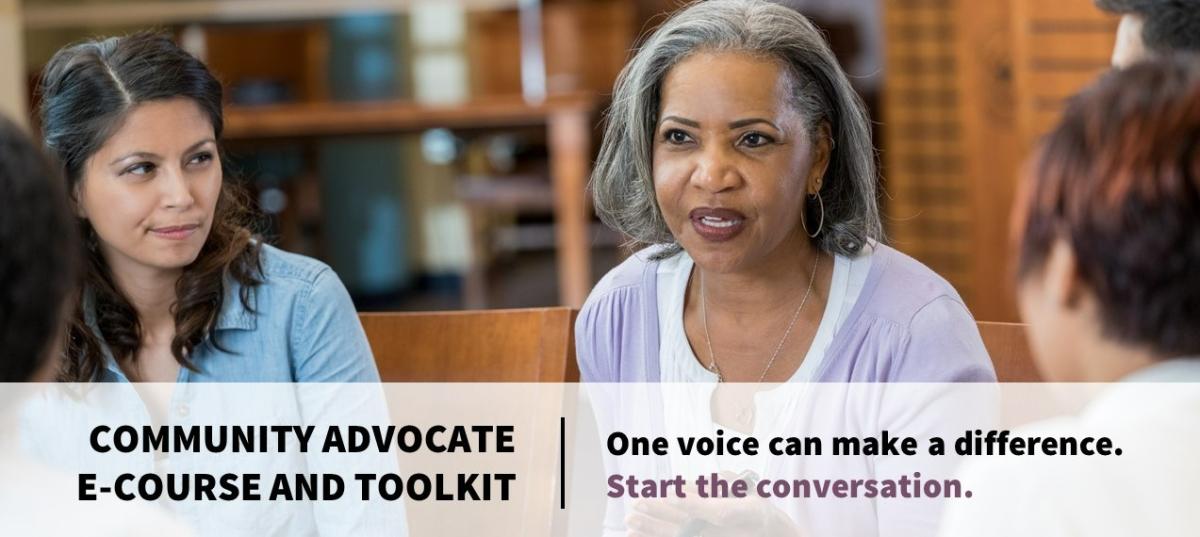 Heart disease is the leading cause of premature death for women in Canada. When it comes to heart disease, women are under-studied, under-diagnosed, under-treated, under-supported and under-aware. Women themselves tend to under-estimate the risk of dying or becoming seriously unwell due to heart disease. Educating women greatly increases their willingness and ability to take heart-protective action, which is why the Canadian Women's Heart Health Centre aims to inform women about heart disease and how they can take appropriate action to minimize their risk.
What is advocacy?
Advocacy is how we transform public attitudes into action by educating, empowering and supporting individuals and communities. An advocate is an individual who supports or recommends a cause, policy or practice – anyone working to make the world a better place.
It is our hope...that you will join us in our commitment to ensuring that every woman, in every community, becomes more aware of how heart disease and its risks can impact a woman.
What is the Community Advocate Toolkit?
The Community Advocate Toolkit is a resource that will support individuals in delivering heart health education within their local communities. To become a Canadian Women's Heart Health Centre Community Advocate:
Step 1 – Complete the webform below and review the Terms of Participation

Step 2 – If you meet the eligibility criteria, you will provided a 'private code' to gain access to the Community Advocate e-Course. Once the course has been completed, your certificate of completion will be sent to you.

Step 3 - You will be provided login details to access the speaker toolkit, resources and guidelines to support you in organizing community events.
Training E-Course
The Community Advocate e-course is comprised of 5 chapters and can be accessed through any computer and upon successful completion of the course, participants will receive a certificate of completion.
Course Outline
Community Advocate Toolkit Overview

Sharing Your Story for the Greatest Impact

Presentation Skills 101

Women's Heart Health Overview – Because Her Heart Matters Too

How to Plan a Women's Heart Health Community Event
Are you Eligible?
You are eligible to access the Community Advocate e-course and the Community Advocate Toolkit if you fall within one of following categories:
A woman at risk of heart disease

A woman diagnosed with heart disease

A family member or caregiver of a woman with heart disease

Do not have heart disease and may/may not be at risk of heart disease but you are passionate about supporting women's heart health
Already registered?
Access e-Course Access Toolkit
* Please note: you will need to have login details for access to the toolkit.
Have you attended one of our community presentations?
We would love to hear your feedback. Fill out our community advocate presentation evaluation.
Contact Us
For more information on this initiative or on how to register to become a community advocate, contact the Canadian Women's Heart Health Centre at cwhhc@ottawaheart.ca.
Community Advocate e-Course Registration