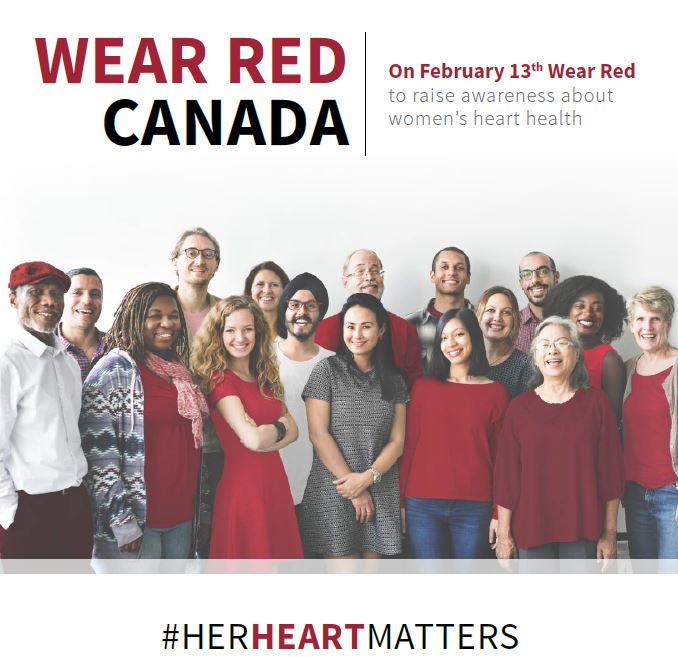 Heart disease is the #1 killer of women.
Wear Red on February 13th to raise awareness
about women's heart health in Canada.
Participate in the Wear Red Canada campaign! All you need to do is to Wear Red on this day, share key messages on Women's Heart Health with colleagues and friends, and let them know where they can get more information by sending them the link for this Wear Red Canada page. Be sure to take pictures of yourselves, your groups, or your organizations wearing red and share them on social media using #HerHeartMatters .
Wear Red Canada 2019 was a great success across the country. Click on the photos below to view our Facebook album.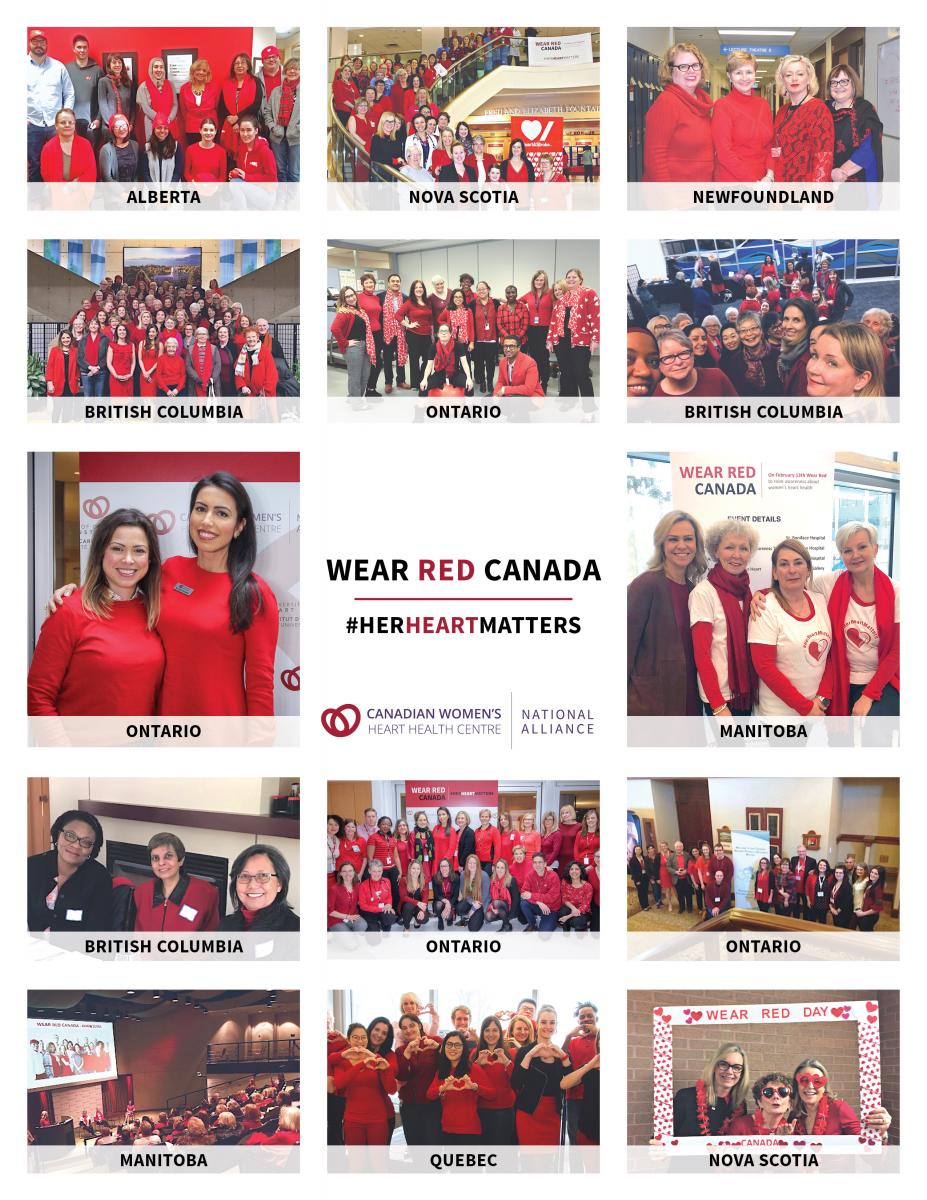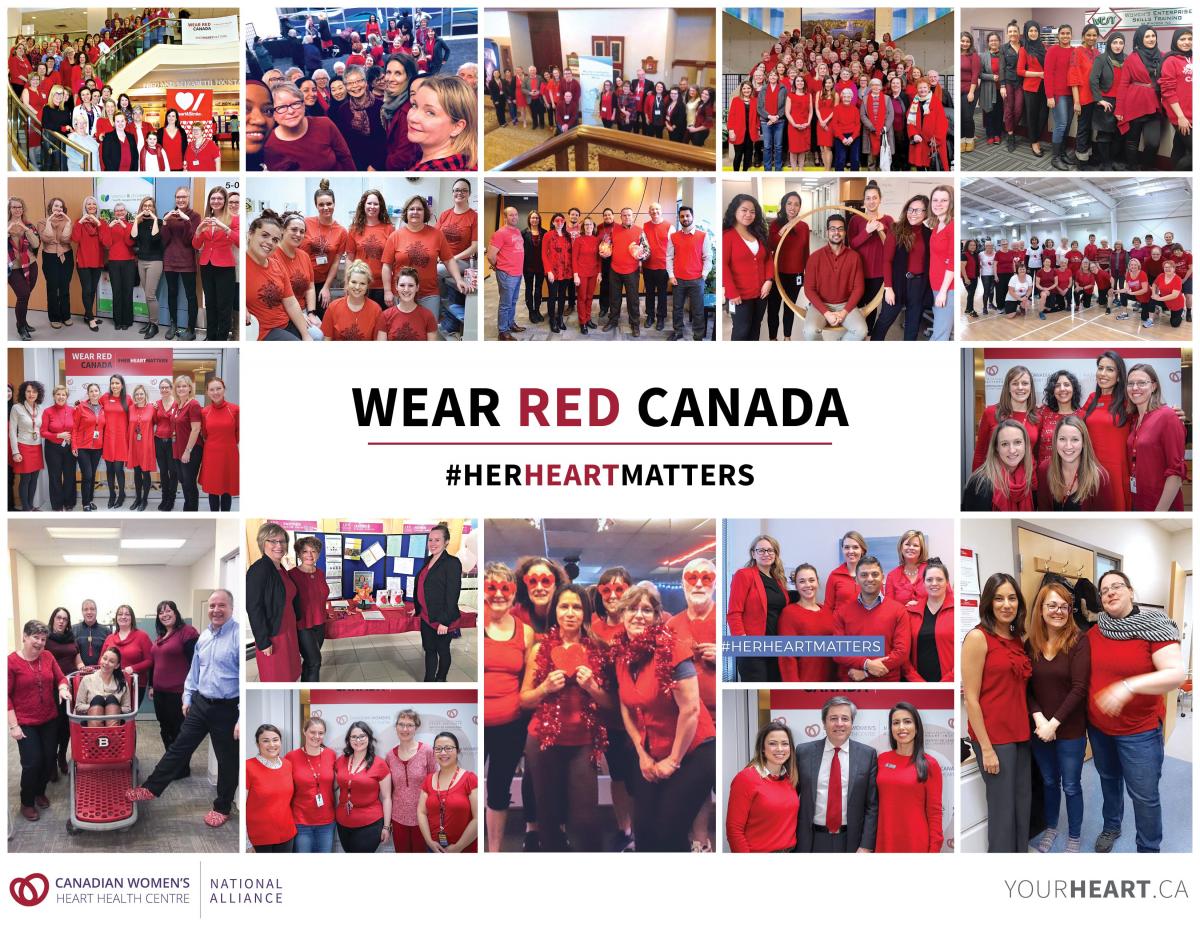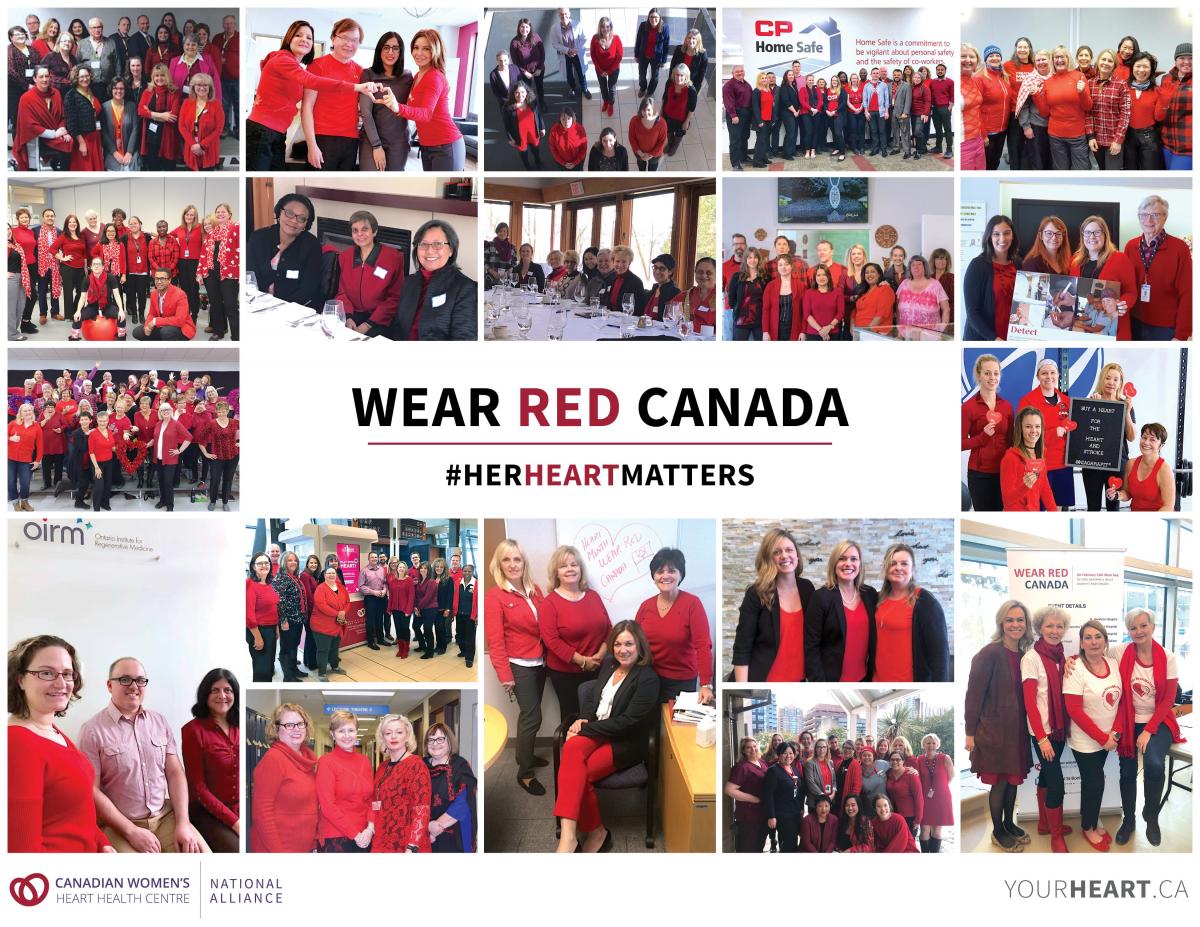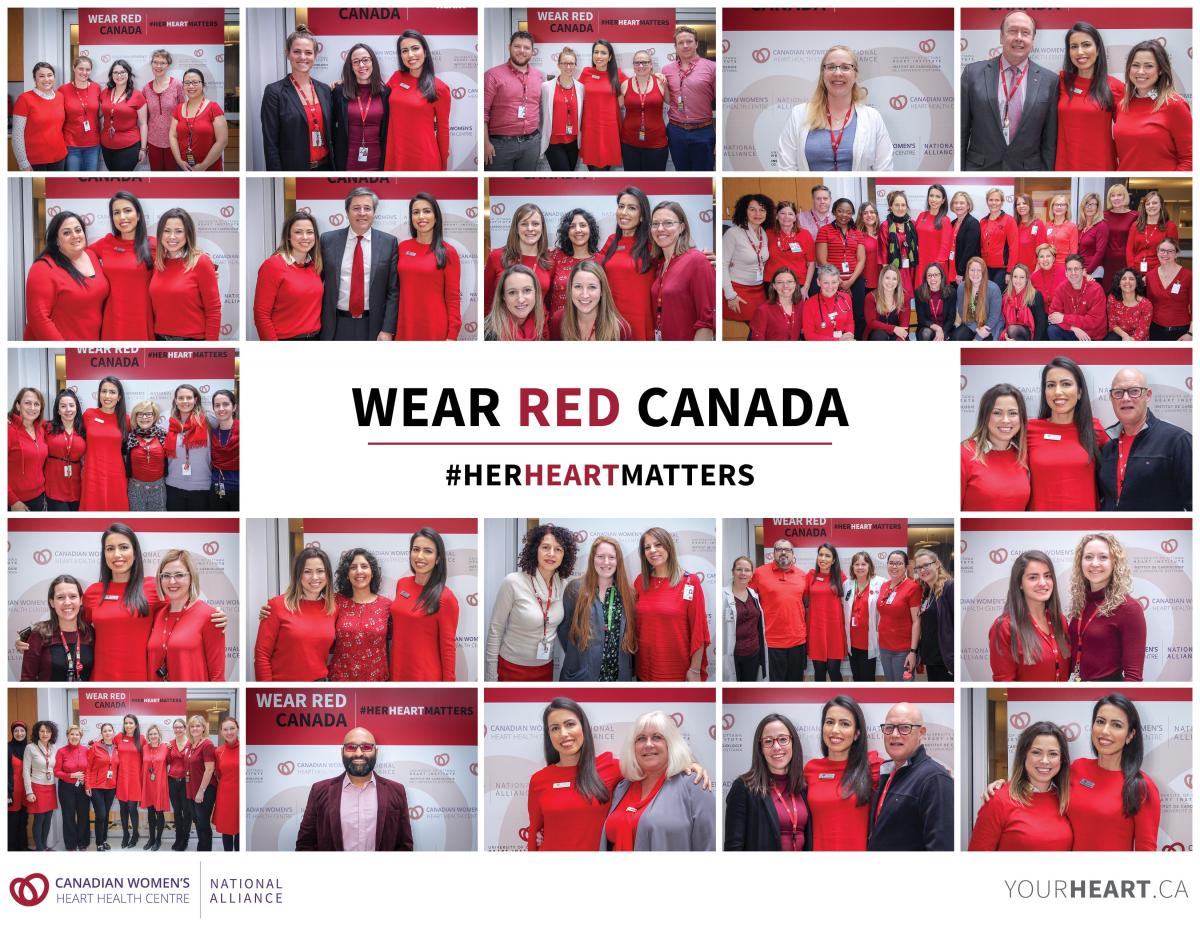 **Wear Red Event Updates/Cancellations:
Due to the snowstorm and difficult weather, the following events have been postponed:
Halifax, Nova Scotia: Presentation at the Museum of Natural History postponed to March 7th from 4:30-5:30 pm AST
Bridgewater, Nova Scotia: Atlantic Superstore postponed to March 8th from 4:00 - 6:00 pm AST
Ottawa, Ontario: Dr. M. Turek's presentation from 7:30 - 8:30 am EST
Ottawa, Ontario: Association of Professional Executives of Public Service ( APEX) from 12:00 - 1:30 pm EST
Montreal, Canada: Women's Healthy Heart Initiative postponed to February 27, 2019
Join the campaign!
To help you do this, we have prepared a campaign toolkit with all the resources you need to join us. Use these resources to help plan your "Wear Red Canada" event.
1 - Campaign Plan
This is your how-to guide to help you understand our strategy, key messages we wish to communicate, and how to use the resources provided.
2 - Key Messages
This campaign has 3 key messages that we want you to keep in mind when talking to people in your workplace and community about heart disease.
3 - Email Strategy
Invite your colleagues and friends by sending them an email. Use our email template, attach one of the posters below and hit send!
Use your professional or personal accounts to spread the messages. We suggest that you use our suggested posts in combination to keep a united front on the social media platform.
5 - Additional Activity Inventory
For those who wish to do more and plan an event, here are some suggestions. An event could be setting up an information table/booth or having a lunch n' learn.
Here are three posters you can use depending on what you have decided to do leading up to and on the day of the event. You can even add in your organization's logo.
2. Event poster (Event details free text box)
3. Event Poster (Event details with headers)
Note: Acrobat Pro is required to insert the logo.
Join a Wear Red Canada event within your community
Click on the Wear Red Canada Events Listing below to find out what's happening near you! New events will posted on a weekly basis so keeping checking.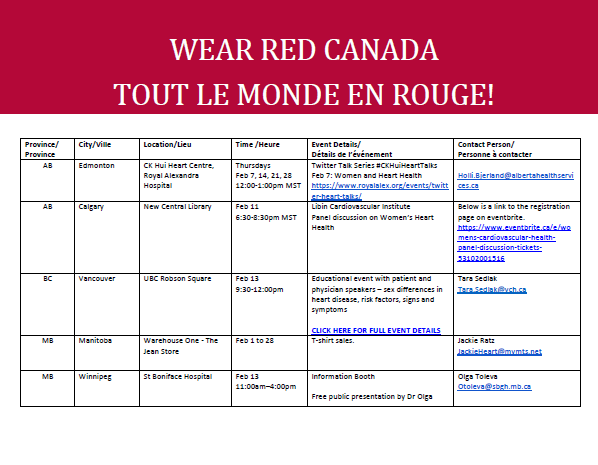 Follow the links below for more information on women's heart health
Looking for Women's Heart Health Programs and Initiatives across Canada? Follow the link here.