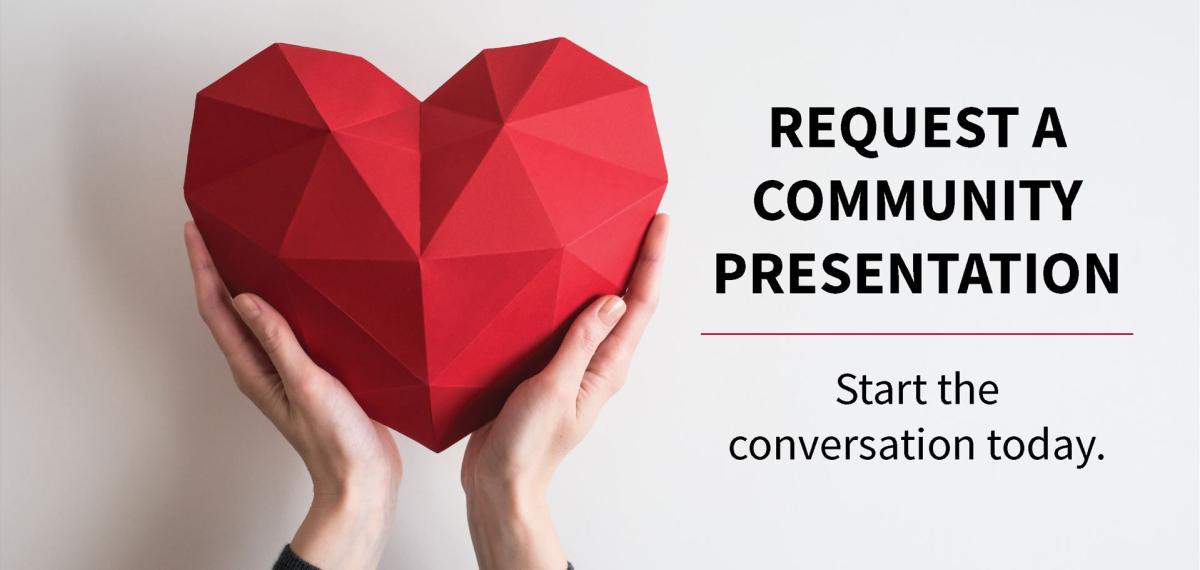 Heart disease is the leading cause of premature death for women in Canada. When it comes to heart disease, women are under-studied, under-diagnosed, under-treated, under-supported and under-aware. Women themselves tend to under-estimate the risk of dying or becoming seriously unwell due to heart disease.
The Canadian Women's Heart Health Centre (CWHHC) wants to ensure every woman - and those with women in their lives - becomes educated about heart disease and how to take heart-protective action to minimize their risks. The CWHHC is proud to offer free in-person and online community presentations to groups and organizations across Canada.
The presentation covers:
What heart disease is;

How heart disease is different in women, including signs and symptoms;

Risks for heart disease;

How you can take heart health action;

Tips for talking with your health care providers
The session is one hour in length (45 min presentation + 15 min Q&A) and is led by a CWHHC Community Advocate. Many of our presenters are women with lived heart experience, as well as others who are passionate about the issue.
If you are interested in booking a presentation, please complete the request form. After submitting your request form, the CWHHC will review your request and contact you with next steps within 2 weeks.
Please note, we will do our best to fulfill your request, however some modifications may be needed depending on the availabilities, capacities and locations of our presenters.
The CWHHC wants to see improved awareness of the greatest health risk to women in our communities, and, most importantly, fewer women dying prematurely from heart disease. Educating women greatly increases their willingness and ability to take heart-protective action. We also highly encourage men and others with women in their lives to join the conversation. Women's heart health is not only a women's issue and we hope to share our message with you and your entire team.
If you'd like further information, please email cwhhc@ottawaheart.ca.
English