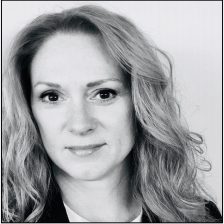 My experience with cardiovascular disease came out of nowhere on December 20, 2016. I woke at 5 am to a packed day and a disturbing sensation in my chest. It felt like my ribcage had been inflated and a large, sick bird placed inside to flop around and die. It had my attention, but life was calling.
The sensation persisted through the morning hours and by afternoon I wondered if the feeling would ever go away. Resting in a coffee shop, I checked my pulse:150 beats per minute.
I called my pharmacist to see if the medication was to blame. No. I then called HealthLink and, after several minutes of back and forth, they recommended an ambulance. I turned them down. I was at my children's school which occupied the same city block as a major hospital. Christmas was coming, and I needed to check the school's lost and found before every unclaimed thing was donated to charity.
I walked to the school—slowly—as the pain grew in my chest and travelled up my neck and into my left arm. How far was I pushing my luck? I checked the lost and found (hitting pay dirt as expected) and then made arrangements for my kids, ages five and nine, to go home with a friend.
Once I knew my kids were in good hands, I headed for the hospital to take my place in the triage line I was winded and in pain. With six people ahead of me, I watched their wait time updates rise from less than an hour to more than three. Ambulances were lining up outside the bay, helicopters were landing. From my place in line, I watched staff whisk a patient into the depths of the department, a paramedic riding the gurney and performing chest compressions.
When the triage nurse called me in, I apologized for being there. She acknowledged with an, "uh-huh," while multitasking like a boss. She checked my heart rate and oddly sky-high blood pressure. She looked at me for the first time as she took my wrist. I heard her mumble something about cardioversion.
I blinked. I had heard that term before.
My "very real cardiac event" played out over the next several hours until emergency staff sedated me to deliver a single, rhythm-correcting shock to my heart. When I came to - "The Bird" was gone. I was sent home within the hour. My only instructions were to come back if it happened again.
At home, after everyone else was asleep, I stood in front of my bathroom mirror staring at a large, angry rectangle on my chest. It was red and inflamed against a backdrop of freckles. My freckles.
My body had betrayed me. Was it like the movies when they shocked my heart? Had my entire body convulsed? Atrial Flutter. I could have had a stroke, they said, if I hadn't finally sought treatment. A stroke. Who knew? How could I trust my body after this?
Christmas came and went. I needed answers to the questions that kept coming. I went to my family doctor, she sent me to internal medicine. So many tests followed, the results were mixed and confusing. Eventually, I was sent to an Atrial Fibrillation Clinic and referred to an electrophysiologist. Cardiac ablation followed as well as pericarditis, but that went away. Chest pain had become a part of life and it persisted, though different, after the procedure. The Bird would try to return but no longer had access. I struggled to exercise. Sometimes my hands would tingle. It was hard to walk and breathe but most times, the pain came on at rest, often coinciding with particularly stressful moments. I would go to emergency if the pain was particularly bad, a seven or eight instead of a three. Little came of those visits. I did not leave feeling reassured because other than learning I did not have heart muscle damage, I had no more answers on my way out the door than in.
Then came the fall of 2018 and a Libin Cardiovascular Institute lecture that changed everything. Dr. Kara Nerenberg, presentation clicker in hand, described her research on the increased cardiovascular risk associated with hypertensive disorders of pregnancy. She was describing me. I had developed HELLP Syndrome at 36 weeks with my first baby. She was delivered a few days later. I had often wondered how something so serious could just go away. Now I knew it didn't go away without leaving a mark.
I asked Dr. Nerenberg to accept me into her study and she graciously did. We continued testing and experimenting with medications. Most recently I was cleared to gently increase my exercise from a pathetic shuffle to something slightly more robust over time. Four months later I am (mostly) free of chest pain. I feel a little stronger and can walk a little faster. More than that, I feel hopeful. My heart hurts sometimes and I'm listening, but it doesn't own me anymore. I am grateful for that.
English