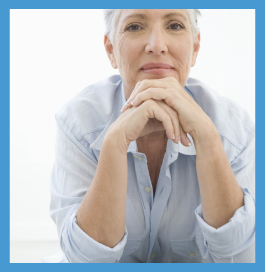 Explore my personal risk
How Does Age Relate to CVD?
As you get older, your risk for cardiovascular disease increases. Between the ages of 50-94 years of age, the risk of developing heart disease is 46% and the risk of dying from heart disease is 31% in women. The changes your body undergoes in the aging process, while obvious from the outside — in the form of wrinkles, softer muscles, and grey hair — are not visible on the inside. But these internal changes — decreased bone density, narrowing arteries — are by far the more critical ones in terms of your health.

Major changes take place throughout your body as you age, whether you notice them or not. It's a normal process, and nothing can stop or reverse it. Aging is linked to cardiovascular disease because major organs, such as the heart, also change as you grow older. Your heart functions less efficiently and your heart rate slows, pumping blood through the body at a slower rate. Even in the absence of disease, your heart muscle gets weaker and its pumping chambers may become stiff.