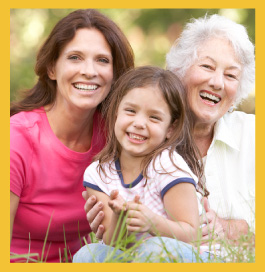 Explore actions I can take
How Does My Family History Affect My Risk?
When a family member is diagnosed with cardiovascular disease, other family members may be encouraged to undergo screening to detect early stages of disease.
Aspects of family history that indicate a higher risk for heart disease include:
Early onset of cardiovascular disease — for instance, coronary artery disease women younger than 65
Cardiovascular disease in two or three relatives on the same side of the family
Late onset of cardiovascular disease on both sides of the family
The loss of a family member to sudden cardiac death
With the appropriate medical treatment, people at increased risk for heart disease can delay the onset and lessen the severity of the disease.