The Health Systems and Policy working group is responsible for exploring cost-effective strategies to improve and monitor women's cardiovascular health and to promote these strategies based on findings.
Listed below are some of the projects and initiatives of the Training and Education Working group.
---
State of the Science in Women's Cardiovascular Disease: A Canadian Perspective on the Influence of Sex and Gender, February 2020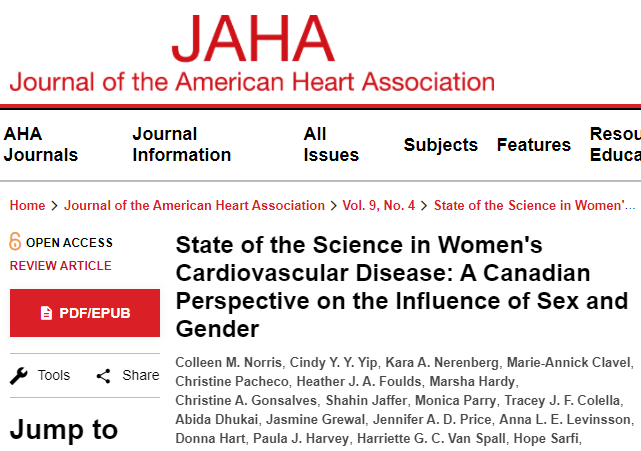 A national collaborative effort of over 35 authors from across Canada (including a number of women with lived experience) published this scientific statement summarizing critical sex- and gender-specific issues in CVD. This comprehensive review of the evidence focused on the sex- and gender-specific differences in comorbidity, risk factors, disease awareness, presentation, diagnosis, and treatment across the entire spectrum of CVD.
The Canadian Women's Heart Health Alliance ATLAS on the Epidemiology, Diagnosis, and Management of Cardiovascular Diseases in Women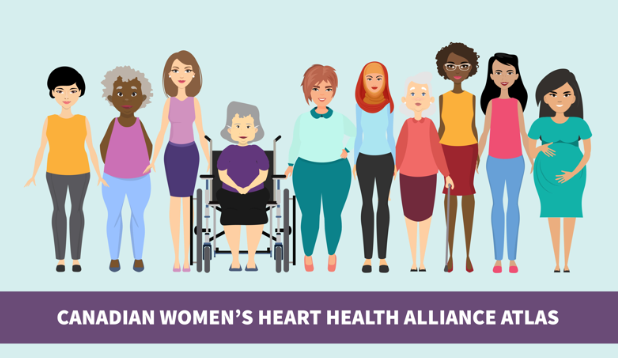 In the process of creating the scientific statement, it was recognized that the team had also assembled an expansive collection of original research articles that were synthesized into detailed chapters reporting on the present state of the evidence unique to each cardiovascular condition in women. This work comprises an "ATLAS" on the epidemiology, diagnosis, and management of CVD in women.
English