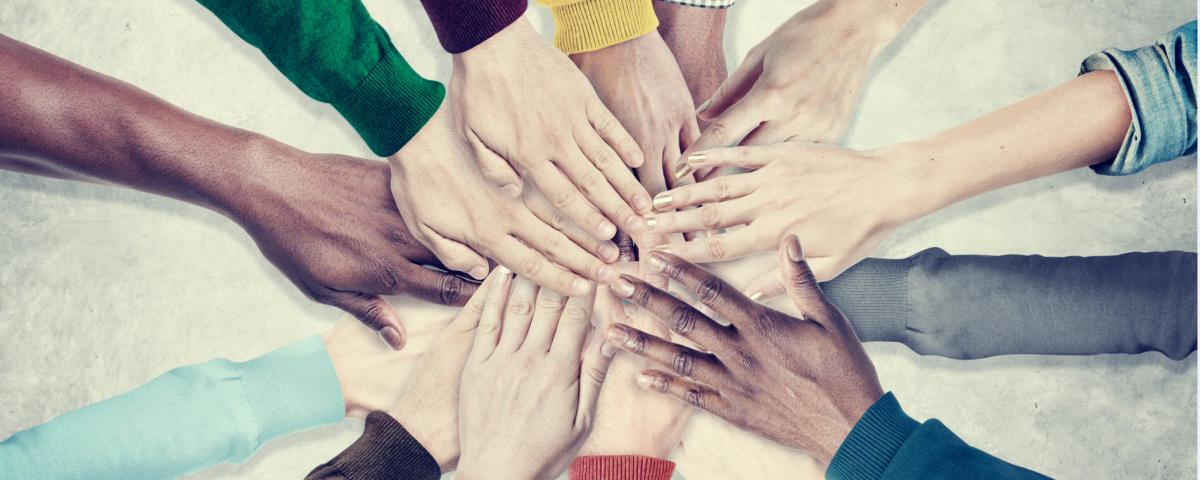 January - July 2020
Please contact us if you have any questions.
---
Sex differences in thoracic aortic disease: A review of the literature and a call to action. Jennifer Chung, MD, MSC, Thais Coutinho, MD, Michael W.A. Chu, MD, MEd, Maral Ouzounian, MD, PhD
Sex differences after coronary artery bypass grafting with a second arterial conduit. Fraser D. Rubens, MD, MSc, George A. Wells, PhD, Thais Coutinho, MD, Anan Bader Eddeen, MSc, Louise Y. Sun, MD, SM
Predicted Versus Observed Major Adverse Cardiac Event Risk in Women With Evidence of Ischemia and No Obstructive Coronary Artery Disease: A Report From WISE (Women's Ischemia Syndrome Evaluation). Sedlak T, Romana Herscovici, Cook-Wiens G, Handberg E, Wei J, Shufelt C, Bittner V, Reis SE, Reicheck N, Pepine C, Bairey Merz, CN.
Age, Sex, and Valve Phenotype Differences in Fibro-Calcific Remodeling of Calcified Aortic V​alve. Martine Voisine, Maxime Hervault, Mylène Shen, Anne-Julie Boilard, Benoît Filion, Mickael Rosa, Yohan Bossé, Patrick Mathieu, Nancy Côté, Marie-Annick Clavel
Transvalvular Flow, Sex, and Survival After Valve Replacement Surgery in Patients With Severe Aortic Stenosis. Ezequiel Guzzetti, MD, Anthony Poulin MD, Mohamed-Salah Annabi, MD, MSc, Bin Zhang, MD, Dimitri Kalavrouziotis, MD, Christian Couture, MD, François Dagenais MD, Philippe Pibarot, DVM, PhD, Marie-Annick Clavel DVM, PhD
Sex Differences in the Pathophysiology, Diagnosis, and Management of Aortic Stenosis. Nancy Côté PhD, Marie-Annick Clavel DVM, PhD
Sex-Related Differences in the Extent of Myocardial Fibrosis in Patients With Aortic Valve Stenosis. Lionel Tastet MSc, Jacek Kwiecinski MD, Philippe Pibarot DVM, PhD, Romain Capoulade PhD, Russell J.Everett MD, David E. Newby MD, PhD, Mylène Shen MSc, Ezequiel Guzzetti MD, Marie Arsenault MD, Élisabeth Bédard MD, Éric Larose MD, MSc, Jonathan Beaudoin MD, Marc Dweck MD, PhD, Marie-Annick Clavel, DVM, PhD
Socioeconomic Status and Differences in the Management and Outcomes of 6.6 Million US Patients With Acute Myocardial Infarction. Andrija Matetic, MD, Aditya Bharadwaj, MD, Mohamed O. Mohamed, MRCP (UK), Yashasvi Chugh, MD, Sanjay Chugh, MD, Margot Minissian, PhD, Amit Amin, MD, Harriette Van Spall, MD, David L. Fischman, MD , Michael Savage, MD, Annabelle Santos Volgman, MD, Mamas A. Mamas, DPhil
COVID-19 and Katrina: recalcitrant racial disparities. Harriette G C Van Spall, Clyde W Yancy, Keith C Ferdinand
Sex Disparities in the Choice of Cardiac Resynchronization Therapy Device: An Analysis of Trends, Predictors, and Outcomes. Mohamed Osama Mohamed, MRCP (UK), Tahmeed Contractor, MD, Donah Zachariah, MRCP (UK), Harriette G.C. van Spall, MD, Purvi Parwani, MD, MPH, Margo B. Minissian, PhD, Muhammad Rashid, MRCP (UK), Glen P. Martin, PhD, Diane Barker, MD, Ashish Patwala, MD, Mamas A. Mamas, DPhil
Pooled RCTs: In patients with HF in sinus rhythm, β-blockers reduced mortality at GFR ≥ 30 mL/min/1.73 m2. Bishoy Deif, MD, Harriette G.C. Van Spall, MD, MPH
Cardiogenic Shock in the Setting of Acute Myocardial Infarction. Islam Y. Elgendy, Harriette G.C. Van Spall, Mamas A. Mamas
Dapagliflozin reduced worsening HF or CV death in HF with reduced ejection fraction. Kristen Sullivan, MD, Harriette G.C. Van Spall, MD, MPH, FRCPC
State of the Science in Women's Cardiovascular Disease: A Canadian Perspective on the Influence of Sex and Gender. Colleen M. Norris, Cindy Y. Y. Yip, Kara A. Nerenberg, Marie‐Annick Clavel, Christine Pacheco, Heather J. A. Foulds, Marsha Hardy, Christine A. Gonsalves, Shahin Jaffer, Monica Parry, Tracey J. F. Colella, Abida Dhukai, Jasmine Grewal, Jennifer A. D. Price, Anna L. E. Levinsson, Donna Hart, Paula J. Harvey, Harriette G. C. Van Spall, Hope Sarfi, Tara L. Sedlak, Sofia B. Ahmed, Carolyn Baer, Thais Coutinho, Jodi D. Edwards, Courtney R. Green, Amy A. Kirkham, Kajenny Srivaratharajah, Sandra Dumanski, Lisa Keeping‐Burke, Nadia Lappa, Robert D. Reid, Helen Robert, Graeme Smith, Michelle Martin‐Rhee, and Sharon L. Mulvagh
Flattening the hierarchies in academic medicine: the importance of diversity in leadership, contribution, and thought. Sera Whitelaw, BSc, Ankur Kalra, MD, Harriette G C Van Spall, MD, MPH
Sex differences in rates and causes of 30-day readmissions after cardiac electronic device implantations: insights from the Nationwide Readmissions Database. Mohamed O. Mohamed, Arnold Greenspon, Harriette Van Spall, Annabelle Santos Volgman, Parikshit S. Sharma, M. Chadi Alraies, Chun Shing Kwok, Glen P. Martin, Donah Zachariah, Ashish Patwala, Mamas A. Mamas
Variations in stepped-wedge cluster randomized trial design: Insights from the Patient-Centered Care Transitions in Heart Failure trial. Author links open overlay panel Rudy R.Unni MD, Shun Fu Lee PhD, Lehana Thabane PhD, Stuart Connolly MSc, MD, Harriette GC Van Spall MD, MPH
The Hospital Frailty Risk Score and its association with in-hospital mortality, cost, length of stay and discharge location in patients with heart failure short running title Frailty and outcomes in heart failure. Chun Shing Kwok, Shelley Zieroth, Harriette G.C. Van Spall, Toby Helliwell, Lorna Clarson, Mohamed Mohamed, Christian Mallen, Simon Duckett, Mamas A. Mamas
Optimizing access to heart failure care in Canada during the COVID-19 pandemic. Sean A. Virani, MD, MPH, MSc, Brian Clarke, MD, Anique Ducharme, MD, MSc, Justin A. Ezekowitz, MBBCh, MSc, George A. Heckman, MD, MSc, Michael McDonald, MD, Lisa Marie Mielniczuk, MD, Elizabeth Swiggum, MD, Harriete G.C. Van Spall, MD, MPH, and Shelley Zieroth, MD; on behalf of the Canadian Heart Failure Society
Factors Associated with Under-Enrolment of Females in Clinical Trials of Heart Failure with Reduced Ejection Fraction: A Systematic Review and Meta-Analysis. Sera Whitelaw, Shun Fu Lee, Kristen Sullivan, Mohammad Alruwayeh, Yousif Eliyah and Harriette Van Spall
Applications of digital technology in COVID-19 pandemic planning and response. Sera Whitelaw, BSc, Prof Mamas A Mamas, DPhil, Prof Eric Topol, MD, Harriette G C Van Spall, MD
Social Media in Heart Failure: A Mixed Methods Systematic Review. Yousif Eliya, Danielle Pellegrini, Andreas Gevaert, Jillianne Code, Harriette G. C. Van Spall
Low molecular weight heparin promotes transcription and release of placental growth factor from endothelial cells. Kelsey McLaughlin, Lubna Nadeem, Jovian Wat, Dora Baczyk, Stephen J Lye, John C Kingdom
COVID-19 Pandemic: Global Impact and Potential Implications for Cardiovascular Disease in Canada. Leigh C.P. Botly, Michelle Martin-Rhee, Adrienne Kasiban, Richard H. Swartz, Sharon L. Mulvagh, M. Patrice Lindsay, Cristina Goia, Eric E. Smith, Michael D. Hill, Thalia S. Field, Andrew D. Krahn, Gavin Y. Oudit, Shelley Zieroth, Cindy Y.Y. Yip
Introducing the Canadian Women's Heart Health Alliance ATLAS on the Epidemiology, Diagnosis, and Management of Cardiovascular Diseases in Women. Colleen M. Norris PhD, GNP, MSc, BScN, RN-FAHA, Cindy Y. Y. Yip, PhD, MASc, PMP, Kara A. Nerenberg MD, MSc, Shahin Jaffer MD, MHSc, FRCPC, Jasmine Grewal MD, Anna L. E. Levinsson, PhD, Sharon L. Mulvagh, MD, FRCPC, FACC, FASE, FAHA
ASE Statement on Point-of-Care Ultrasound during the 2019 Novel Coronavirus Pandemic. Amer M.Johri MD, MSc, FRCPC, FASE (Chair), Benjamin Galen MD, FACP, James N. Kirkpatrick MD, FASE, Michael Lanspa MD, FASE, FCCM, Sharon Mulvagh MD, FASE, FRCPC, Ritu Thamman MD, FASE
Correction to: Internal Medicine Point of Care Ultrasound: Indicators It's Here to Stay. Anshula Ambasta, Marko Balan, Michael Mayette, Alberto Goffi, Sharon Mulvagh, Brian Buchanan, Steven Montague, Shannon Ruzycki, Irene W Y Ma, Canadian Internal Medicine Ultrasound (CIMUS) Group; Anshula Ambasta, Marko Balan, Marcus Blouw, Brian Buchanan, Sharon E. Card, Barry Chan, Janeve Desy, Gabriel Demchuk, Colin R Gebhardt, Alberto Goffi, Samantha Halman, Brendan Kerr, Irene W Y Ma, Leslie Martin, Michael Mayette, Steven J Montague, Sharon Mulvagh, Jennifer Ringrose, Shannon Ruzycki, Jeffrey P Schaefer, Jeffrey Yu
The 34th Annual Advances in Contrast Ultrasound International Bubble Conference, Chicago 2019: synopsis and take-home messages. Stella Kyung, Alan Goldberg, Steven Feinstein, Stephanie Wilson, Sharon Mulvagh, Petros Nihoyannopoulos
Recent Trends in Hospitalizations for Cardiovascular Disease, Stroke, and Vascular Cognitive Impairment in Canada. Leigh C P Botly, M Patrice Lindsay, Sharon L Mulvagh, Michael D Hill, Cristina Goia, Michelle Martin-Rhee, Leanne K Casaubon, Cindy Y Y Yip
Combined spatiotemporal and frequency-dependent shear wave elastography enables detection of vulnerable carotid plaques as validated by MRI. David Marlevi, Sharon L Mulvagh, Runqing Huang, J Kevin DeMarco, Hideki Ota, John Huston 3rd, Reidar Winter, Thanila A Macedo, Sahar S Abdelmoneim, Matilda Larsson, Patricia A Pellikka, Matthew W Urban
Capturing the perspectives of women with coronary artery disease regarding interval training or continuous exercise in cardiac rehabilitation. Leanna S. Lee, Laura Banks, Paul I. Oh, Dina Brooks, Tracey J. F. Colella
Eligibility, Enrollment, and Completion of Exercise-Based Cardiac Rehabilitation Following Stroke Rehabilitation: What Are the Barriers? Susan Marzolini, Karen Fong, David Jagroop, Jennifer Neirinckx, Jean Liu, Rina Reyes, Sherry L Grace, Paul Oh, Tracey J F Colella
Sex, Gender and Equity in Cardiovascular Medicine, Surgery, and Science in Canada: Challenges, Successes, and Opportunities for Change. Laura Banks, PhD, RKin Varinder K.Randhawa MD, PhD, Jessica Caterini, PhD, Tracey J F.Colella, RN, PhD, Savita Dhanvantari, PhD, Sean McMurtry MD, PhD, Kim A. Connelly MBBS, PhD, Lisa Robinson MD, PhD, Sonia S. Anand MD, PhD, Maral Ouzounian MD, PhD, Shelley Zieroth MD, Susanna Mak, MD PhD, Sharon Straus MD, Michelle M.Graham MD
Primary and secondary cardiovascular protection among First Nations peoples with type 2 diabetes in Canada: Findings from the FORGE AHEAD program. Romina Pace, MD, MSc, Stewart Harris, MD, MPH, Monica Parry, NP-Adult, MEd, MSc, PhD, Harsh Zaran, MGA, On behalf of the FORGE-AHEAD Collaborators
Development and usability testing of HEARTPA♀N: Protocol for a mixed methods strategy to develop an integrated smartphone and web-based intervention for women with cardiac pain. Parry M, Dhukai A, Clarke H, Bjørnnes AK, Cafazzo J, Cooper L, Harvey P, Katz J, Lalloo C, Leegaard M, Légaré F, Lovas M, McFetridge-Durdle J, McGillion MH, Norris C, Parente L, Patterson R, Pilote L, Pink L, Price J, Stinson J, Uddin A, Victor JC, Watt-Watson J, Auld C, Faubert C, Park D, Park M, Rickard B, DeBonis VS.
A Smartphone App (mDASHNa-CC) to Support Healthy Diet and Hypertension Control for Chinese Canadian Seniors: Protocol for Design, Usability and Feasibility Testing. Zou P, Stinson J, Parry M, Dennis CL, Yang Y, Lu Z.